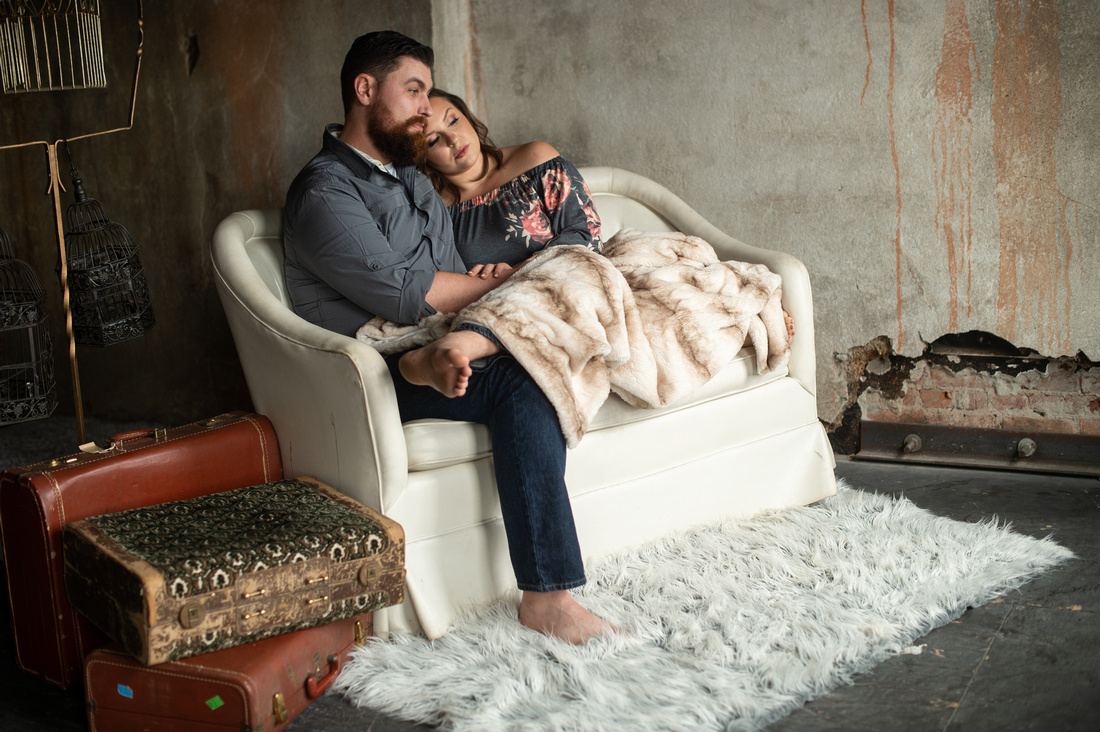 THE PHOTO ORDERING PROCESS
Unless I have a sale going, the session fee for a 45 minute session is $300. That covers the shoot itself and the digitals and products are sold separately at the ordering session that takes place approx 1-2 weeks after the session.

The only way to skip the ordering session is if you know you want all the digitals (the 20+ digital package) or the digital and the book package. You can email me at [email protected] and let me know and I'll send you an online invoice. Once paid and once the images are ready, I'll email you the link to your password protected online gallery where you can download your digitals from. If you're also getting a book, I'll send you the directions for choosing for your book through the online gallery.


Everyone loves their photos and most people decide to get all of the digitals because there are so many they love, and a book so they can have a physical product.

I mean, if you spent time and effort getting stunning photos, why wouldn't you want them all? So although there is no pressure to get anything specific, I bet that you will love your images so much that you want them all and possibly a book or physical product as well :)

First, I'm going to be upfront, all decisions have to be made at your photo ordering appointment and all sales are final. I'm not able to set up multiple appointments per person, so you need to be prepared to make all decisions at this appointment. If you do need an additional appointment, I sometimes make an exception but there is a $39 fee for a second appointment. You must attend your appointment. You cannot send someone else in place of yourself. If you send someone else, I will have to send them away and will not be able to show the photos. Children may not come to this appointment, with the exception of young infants. If a child between 1 and 17 is brought to the appointment, we will have to reschedule. If you're not able to make it to your ordering appointment, please give me as much notice as possible as I'm probably paying for childcare for that time and may not be able to schedule someone else for that slot. If you don't show up to your appointment or give me less than 24 hours notice of a reschedule, there will be a $39 rescheduling fee. This fee cannot be waived. Anything you don't sign a model release for and do not order will be deleted. So please come prepared to order everything that you want to keep as I don't hold on to images not purchased and that a model release isn't signed for. If you are not ready to place your order, please do not schedule an ordering appointment. Rather, let me know that you need to wait and I can give you my updated schedule for a time when you are ready to order.

Some ladies set a budget for themselves and then find they love a lot more images than they expected and they don't want to leave without them. If you find yourself in this situation, don't worry, I'll work with you :). We can set up a payment plan where you only pay $150 upfront and set up payments over the next 12 weeks on dates that work for you. There are no fees or interest if paid within 3 months and you'll get everything once the final payment is finished. Or you can use PayPal Credit, which is what most of my clients on a payment plan do. With PayPal Credit, if approved you can pay in full on the spot and receive everything upfront. They will give you 6 month with no interest. If you need more time than 6 months, you can take as long as you need, but then there are some fees associated with it once you're beyond the initial 6 months. You can apply for PayPal Credit at https://www.paypal.com/us/webapps/mpp/paypal-credit

We created beautiful art here, and I don't want to see them deleted either. So we'll work out a plan together if you need that.
WHAT TO DO WITH YOUR CUDDLE PHOTOS
One of the most common question I get, is what should you do with these photos. You have a ton of photos that you love and don't want deleted, but now what do you do with them? The two things to consider when choosing what to buy are what you plan to do with the images and which images you love.

First, if you want to flaunt your love for each other, I recommend getting a 16x20 or bigger print or canvas to hang in your home. Or you can get a few 11x14 or 8x10 prints to make a collage on your wall.

Many people also love to get extra prints to give to family members. Some even frame them and give them as a Christmas gift.

We offer book options for those who want to have an album to look through or to have out on your coffee table so guests can look through it and see your love for each other.


Digitals are our best selling product. People like to keep these memories. Although I cannot release the printing rights over the images since I want to maintain the quality, you can do whatever you want with these images in the digital format. Digitals are such an easy way to preserve these memories. If you have the digitals, you can always order prints through us. You can save them to your computer and have access to them whenever you want. And don't forget to show off these gorgeous photos of the two of you on your social media pages :). You will look stunning in these photos and the will show off your love and passion for each other. Your friends and family will love seeing them. Digitals can be used in so many ways and can be saved and archived, which is why most of our clients choose to get the 20+ digital package.
PAYMENT OPTIONS
I take all forms of payment, including cash, check, credit, money order, PayPal and PayPal Credit. If using American Express, that does have to be done through PayPal as my payment processor no longer accepts them.

If you decided on your package before your shoot and make payments that will be finished by your shoot date, or you pay in full before your shoot, I will give you a $50 discount on your package. If you order any digitals, I will also give you a complimentary black and white gallery of all the digitals you purchased ($49 value) to thank you for your pre-session ordering. You can still add more after your session if you want to add more to your package.

If you want to order your package before your shoot and pay it or start making payments, you can email me at [email protected] and let me know the package you want. I'll send you the total after tax and then send you an invoice that you can pay or make payments on online.

If you're interested in PayPal Credit, you can use it to purchase your package before or after your session, but if you purchase before the session, you get the pre-session perks. You can apply for PayPal Credit right now at https://www.paypal.com/us/webapps/mpp/paypal-credit
It's fast and easy to apply and see if you are accepted. With PayPal Credit there are no fees or interest if you pay it off within 6 months from the date of purchase. If you need more than 6 months, you can take as long as you need to pay it off, but there may be fees associated with taking longer. But you can apply today and if you're accepted, your 6 months doesn't start until the date of purchase. If you're paying with PayPal credit, be sure to let me know that if you're doing a pre-session payment so I can send you the invoice. If you're paying at your ordering session, you can just let me know at the ordering session.

If you need a payment plan but didn't get accepted for PayPal Credit, I do in house financing too; however, you only have 3 months if you're doing the payment plan with me and I cannot release anything until all payments are finished. You need to put $150 down to start the payment plan at your ordering appointment and you'll fill out a form and let me know the dates/amounts that I'm authorized to charge the card you use. I can take any card type except for American Express for the payment plan done directly through me.

PRICING AND PRODUCTS
Okay, here's what you've been waiting for- the numbers! :)


These are the digital packages
20+ images= $875
15 images= $800
10 image= $750

The 20+ package has no limit. So if I show you 100 images, you can have them all for the same price. Once you pay for 20, anything beyond that is free.
A black and white gallery of all purchased digitals can be added to your package for just $49.


Books:
A 20 page book can have anywhere from 20-40 images in it. I recommend having around 35 images. If you have more than 40 image you want in the book, you can add extra spreads (2 pages). Each extra spread can have up to 5 images and is $40 per spread.
20 page 8x11 Crystal Glance Flush Mount Album $1400 (20-40 images)
20 page 8x6 Little Black Book $875 (20-40 images)



Prints can be added if you've purchased a book or digitals:
30x40= $375
20x24= $315
16x20= $190
11x14= $130
8x10 and smaller= $70

Canvases can be added if you've purchased a book or digitals:
30x40= $500
20x30= $425
16x20= $350


Deal Packages:
Our deal packages are our best value and what most clients get. I decided to offer this package because most of my clients want a physical product, but they have tons they love that won't fit in the book and they don't want to lose their images. So these packages makes it easier to get a book and still have all the digitals so you don't lose anything you love.
Package 1: 20+ digitals and 20 page 8x6 Flush Mount Book $975 (normally $1750)
OR
Package 2: 20+ digitals, black and whites of digitals and 20 page 8x11 Crystal Glance Flush Mount Album $1525 (normally $2145)
DON'T LOSE YOUR IMAGES
Don't lose these images! Choose your favorites and then decide which package works best for you. If you need a payment plan, just let me know and we'll get that set up.

Don't forget to participate in the boudoir group!
https://www.facebook.com/groups/boudoirphotographer/

Don't forget to LIKE the main page if you haven't already at https://www.facebook.com/WeddingPhotographyandVideo/