Shoot Location:
Seattle Center
Seattle, WA 98101

Please allow time for traffic and to find parking in Seattle. There is paid street parking available and there are paid lots available in the area. If you drive around, you may be lucky enough to find free street parking.

Table of Contents:
1. A Guide to Your Photo Shoot
2. How to Find Us
3. Wardrobe Changes
4. Time Limit, Proofing and Editing
5. Rush Ordering
6. Cancellation and Rescheduling
7. Referrals
8. Voucher

A Guide to Your Photo Shoot
You may have never had a professional photo shoot and are not sure what to do. Don't worry about it! We will work with you to make you feel comfortable and put you in poses that are fun, interesting, and flattering.
You are welcome to come with any props or pose ideas you may have. Some people look at our site or browse Pinterest to find ideas. If you do not have any props or pose ideas, don't worry about it, we will guide you through everything.
It's important that you're on time if you want to experience your whole session time. If for some reason you are late, we will still shoot with whatever time is left in your session. Unfortunately we won't be able to extend your session to make up for the lost time since we generally fill up every time slot. If you are going to be more than 15 minutes late, please text or call, otherwise we will assume that you are a "no show."

How to Find us
We will meet at the top of the stairs behind the Experience Music Project at the rear entrance to the POP restaurant. You should receive a call from your photographer prior to your shoot to touch base and answer any questions you may have. If you do not hear from anyone, you may email us.
You will need to go to our studio for your photo ordering session, which will be set up a few weeks after your shoot. We are located at:
313 S 7th St, Tacoma, WA

Wardrobe Changes

You may change your clothes during the shoot if you are comfortable doing so in your car or in a public restroom. This provides some variety, but remember that this will take some of your shoot time!

Time Limit, Proofing and Editing

This shoot will take approximately 45 minutes. Approximately 2 weeks after the shoot you will be invited to come up for your viewing. All times are approximate and will vary based upon our current workload at the time of your shoot. There will also be a variety of images and styles so you are sure to find plenty of images that suit your own tastes.

Rush Ordering

If you need your photos in less than 3-4 weeks, we do have a couple upgrade options so that you can get your photos more quickly. We are in high demand, and do our best to get everything out as quickly as possible; however, you may need your photos by a specific date, so we do have options to get them faster. Note that if you upgrade to faster processing, that I will not be bumping you ahead of my other clients, or making their wait time longer. Rather, I will take that time out of my own personal time, and will edit your photos during non-business hours. The options for expedited processing are 3 days and 10 days.

Cancellation and Rescheduling

If you need to cancel or reschedule, we will need at least 7 days notice. If you have to reschedule and cannot give 7 days notice, there will be a $40 rescheduling fee. If you do not show up to your shoot, and do not cancel before your shoot time, you will forfeit your shoot and any fees that you paid.
We usually do not cancel for weather. We get some great shots with a little wind or rain, and sometimes you might get a rainbow in the background. Some people show up in the rain with rain coats, rubber boots and umbrellas and get some great photos. But we do want you to be comfortable and if it is raining we will not make you keep your appointment, so just let us know and we will make the appropriate arrangements. We will not shoot when there is a safety concern, such as lightning.
Referrals

We are so excited that you decided to book with us. If you have any friends who are interested in booking, tell them to send a message to info@psphotography-video.com and have them mention that you referred them, and we will be happy to offer them a discount rate.

Voucher

Again, thank you so much for booking with us. We are excited to work with you and will see you soon! If you purchased a LivingSocial or Gropuon voucher you should have provided your voucher number when you scheduled. Please bring your voucher to the consultation so we can make sure you get everything in your package. Groupon uses two voucher numbers, and we need the longer number below the barcode. Don't hesitate to send us a message if you have any questions.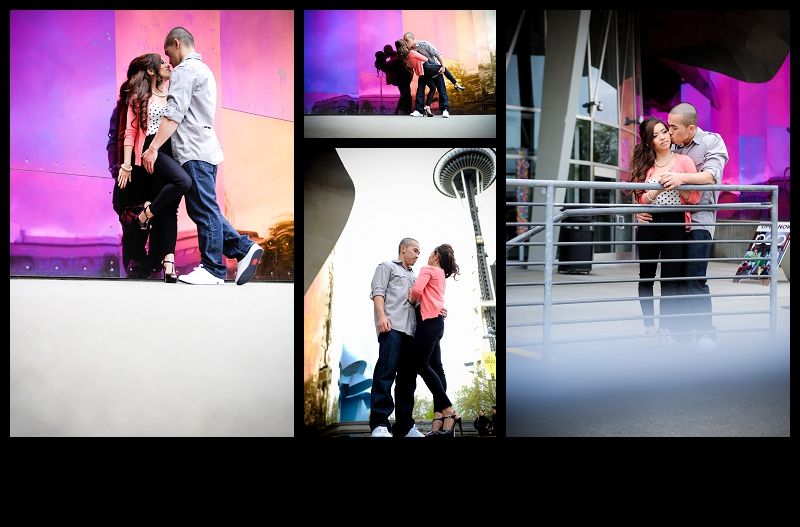 http://psphotography-video.com
http://www.facebook.com/WeddingPhotographyandVideo
http://pinterest.com/seattleweddings/
http://www.facebook.com/SeattleBoudoir