I am honored to have had the opportunity to photograph 100's of ladies in the Greater Seattle area and beyond. It's been an honor not just to have had the opportunity to do a boudoir or glamour shoot with these ladies, but to have read the beautiful reviews and testimonies they've posted online.

These ladies also voted us as the #1 Portrait Photographer, #1 Wedding Photographer and #1 Wedding Videographer in the King5 Evening Magazine's Best of Western WA contest.

Boudoir and glamour are a beautiful thing, and what they does for the ladies who get it is more beautiful. We live in a world where society, and even people we love, tear us down left and right. Boudoir is about healing and gaining confidence. It's about seeing beauty that other have tried to steal from you.

If you're thinking of doing a shoot with me, please read these reviews and testimonies below. If you want to personally talk to ladies who have worked with me and ask them about their experience, please don't hesitate to connect in the private group on Facebook and ask these ladies anything you'd like. This group is not just for me to share my work and specials, but for women to uplift and encourage each other. You can check out the group at: https://www.facebook.com/groups/901310903315468/
REVIEWS AND TESTIMONIALS FROM LADIES WHO HAVE WORKED WITH TRINA FOR A BOUDOIR SHOOT:

These are some of the things my clients have said, and these are statements are exactly why I know that being a boudoir photographer is right where I'm supposed to be:

-"I originally thought I was doing this shoot for my husband, as we are newlyweds. Then when I went to look at my pictures I realized that I did this for me! This was for my emotional healing after a 17 years marriage that was filled with infidelity and lies.
Thank you Trina Heppner, for allowing me to see my beauty!"

-" It took a lot of courage for me to be able to do this after i had my son. I felt unatrractive and pretty "blah". Im so glad i did. I feel as though it really brought out my femininity and made me feel attractive again!"

-"Just got done seeing my photos and ladies she is no joke, so beyond talented! Not only did she make me feel sexy and confident during taking the pictures, but she captured beauty that I have a hard time seeing in myself sometimes....thank you so much! "

-"I was so uncomfortable in my own skin and she walked in with such a glow, such strength and empowerment I could feel the confidence throughout the shoot.. Made me feel adequate, good enough, amazing!"

-"I loved the fact that I could feel so beautiful at my age and size. Your professionalism is awesome. Every woman should have the opportunity to feel that great"

-"Lately I haven't liked any photos of myself because I have gained a little extra weight, and being a thick person already. I hate my tummy. Photos other people take of me never look good and selfish do when I can get the right angle lol. I loved that I felt pretty when I looked at my photos and that I liked them. That my size didn't matter."

-"Ladies - You do not have to be a size 0 to do this. I am a size 22 and I had an absolutely amazing experience with Trina Heppner. I was so nervous going in and by the end of it you would have thought this was my 20th time doing it! It is such a confidence builder! If you question your confidence at all then DO THIS for yourself!"

-"I just left my photo ordering appt! I had a wonderful session with Trina a couple of weeks ago and was so excited to see my pictures. I was also terrified! I was scared that they were going to be embarrassing and, well basically "why did you think you could actually pull off boudior pics?" That's what I went in thinking. Well HOLY SMOKES! She is amazing at what she does!!! She REALLY is. I have never felt more beautiful! Everyone needs to experience this amazing feeling. Be brave and let Trina show you how beautiful you really are!"

-"I was so nervous driving to the studio my fiancé tells me everyday that I'm beautiful but after having kids and putting on weight I've been really down on myself. I've been looking into doing boudoir for some time now and finally got up enough courage to do it. Trina Heppner was very welcoming as soon as I walked in the studio her energy and the energy in the studio was very calm and made me instantly feel like I was ready. Plus I took forever on my makeup lol so I had to get some use out of it lol. But with the guidance from Trina I could feel my confidence rising. I honestly have never felt so beautiful in my life. Thank you Trina for helping me feel beautiful again I truly appreciate you and the art you do for us woman💖☺️"

-"As a mother who delivered seven babies I can say I had some hesitation in doing boudoir photos however Trina made me feel so comfortable. She was amazing at letting you know what to expect and positioning you so your best features would shine through. I felt a lot more confident with her coaching me as I went along. I was blown away with how many pictures I fell in love with!! Only wished I had done it at a little later so I could have bought the digitalis."

-"I have followed Trina and her work for a few months. When I had left my husband due to some unfortunate circumstances I felt this overpowering feeling. I scheduled for March and when the day came...I had my makeup and hair done by Amanda and wow!!! I felt like a new person. Trina makes you feel so comfortable. The initial awkwardness was getting changed into your outfit but after that you forget that feeling and instantly I was comfortable. The session lasted 45 mins and she was very patient. Having seen the photos you can't just choose one. Yes it may seem "expensive" but when you think about it it's WORTH it in the end. Thank you sooo much Trina. I will be doing it again soon. 😍"


-"I initially made my appointment with Trina so I could gift photos to my guy. When I was finished I realized I had gifted myself! I felt so confident and gorgeous leaving the studio! I plan to do this again, thank you Trina!"

-"After going through a really long life of self doubt, insecurities and feeling like I just wasn't beautiful, I met Trina and set up a boudior photo shoot. The experience was absolutely unbelievable! Not only was a completely comfortable during the shoot, but she listened to every opinion I had and worked really quickly! She did not ever rush, but she definitely knows how to use ALL of the scheduled time. At my order session, I was so scared and I was telling myself that the pictures were going to be, well, gross. But she opened the first photo, and I couldn't do anything but cry, and thank her. I remember saying "I had no idea that I was that beautiful".

It has changed my life"

-"I had been following PS Photography with Trina and Jonathan for a while. Not only are they amazing people, but they are amazing photographers! Their pictures are second to none!

My first shoot with them was my engagement shoot. We shot in Wright Park in Tacoma. Trina and Jonathan were both ready and willing to move to all different locations within the park. They advised us on how to pose, but still allowed our silly, loving personalities to show through.

Then, they did our wedding photography and videography. They discreetly captured every moment of that special day. The pictures were something straight out of a fairy tale! Our love was captured so beautifully that I still get tears of happiness when I see our photos and video!

After seeing the beautiful work from our previous shoots, I just had to do a boudoir shoot with Trina! I arrived on set to a beautiful studio with tons of wardrobe options, and a dressing room that makes you feel like a movie star! Trina has such a calm, professional aura about her that you completely forget you're half naked! We shot 3 different outfits on tons of different sets and backgrounds! The furniture and props Trina has at her studio are timeless! They give your photos a sexy, classic feel. Trina is an absolute expert in posing the female body. She makes sure the poses she puts you in, flatter every inch of your body. I was so in awe of my photos! I kept having to remind myself that it was me I was looking at, and not some magazine model! They were THAT good! I never dreamt I'd look so beautiful. Especially since I'm not happy with my weight at all. But all those insecurities simply fell away when I saw the pictures. The boudoir shoot experience with Trina is something every woman should do! Seriously, it's practically a right of passage, and a huge boost of confidence. And needless to say, my husband LOVED them too! ;)

All of our photo shoots were edited quickly and we received all of our photos in a quick, timely manner. Each shoot consisted of TONS of amazing photos! I'm so grateful to have these memories to keep forever! I will forever choose Trina and Jonathan for all of my photography and videography needs!"


-"Trina, I appreciate you so much.
**prepare for my long caption explaining my WHY**
It took me a couple hours to find the courage to share just these couple photos. But I just recieved my pictures back from Trina and I couldn't resist.
Boudoir shoots are so much more than just posing in lingerie or naked for your significant other. I have no SO and I simply did this for myself.
This body has been through two pregnancies back to back.
This body has been through emotional and verbal abuse.
This body has been sexually assaulted.
This body is not the body that I used to have.
But I'm done thinking about what I used to be before I went through everything that I did.
This photoshoot helped me find my confidence and appreciate what I have. I may not be a 00 but I love myself and as silly as it is, this photoshoot is a good part of what made me realize that.
A boudoir shoot is so much more than just posing for your SO. A boudoir shoot is to help remind you of who you are and how beautiful you are."




-"When I first took these pics last summer I was just out of my only ever relationship which was like 13 years long. My ex was not supportive of me doing boudoir because of my weight, and wanted me to wait till after I lost weight to do a session. Our relationship was abruptly ended due to domestic violence, which was really hard on me. I had this session with Trina 4 months later when I was getting to a lot better place. I was a little nervous to try boudoir, but knew it was something I really wanted to do. I think it helped me with my confidence, and helped me on my healing journey. Fast forward to now, and I have an amazing fiance who is such an amazing partner, and we are a really great match for each other, and incredibly happy. We have a baby on the way
<3 I am currently 27 weeks pregnant, and looking forward to do a boudoir session again with Trina the end of January. I cant wait for my maternity session, and to celebrate this special time in my life, and for my ever changing body
<3 I am so happy to be a part of this group, and be able to share my pics, and a bit of my story
"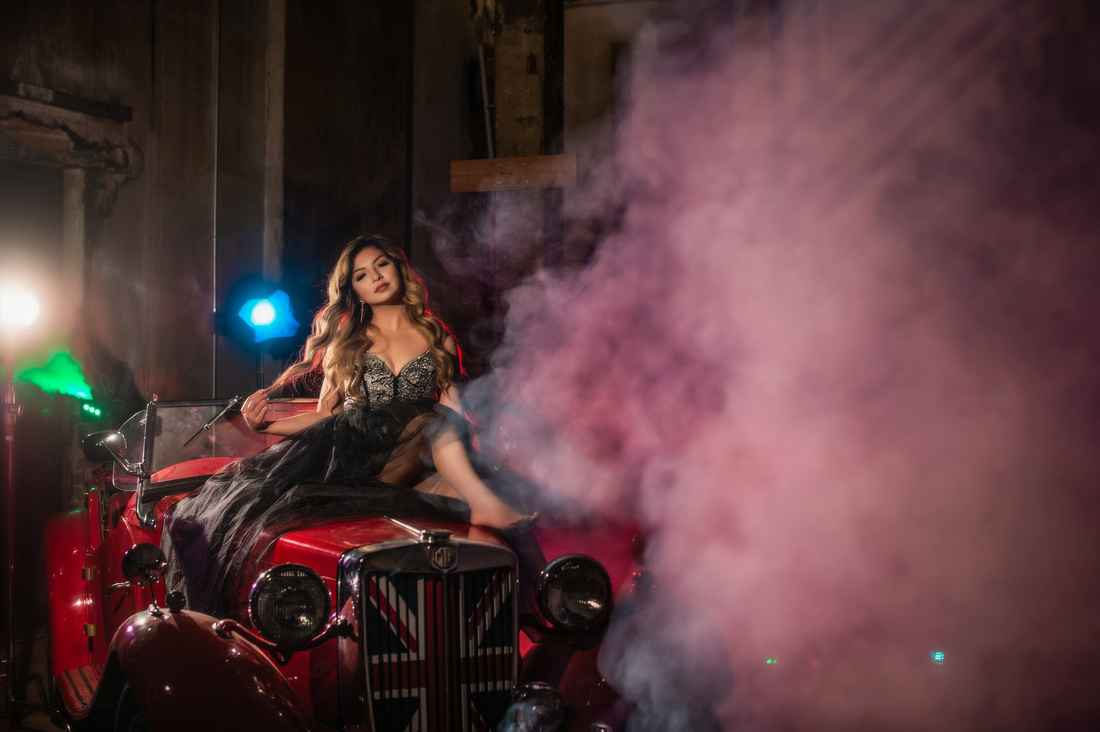 If you want to check out some of my current work, feel free to check out these slideshows: